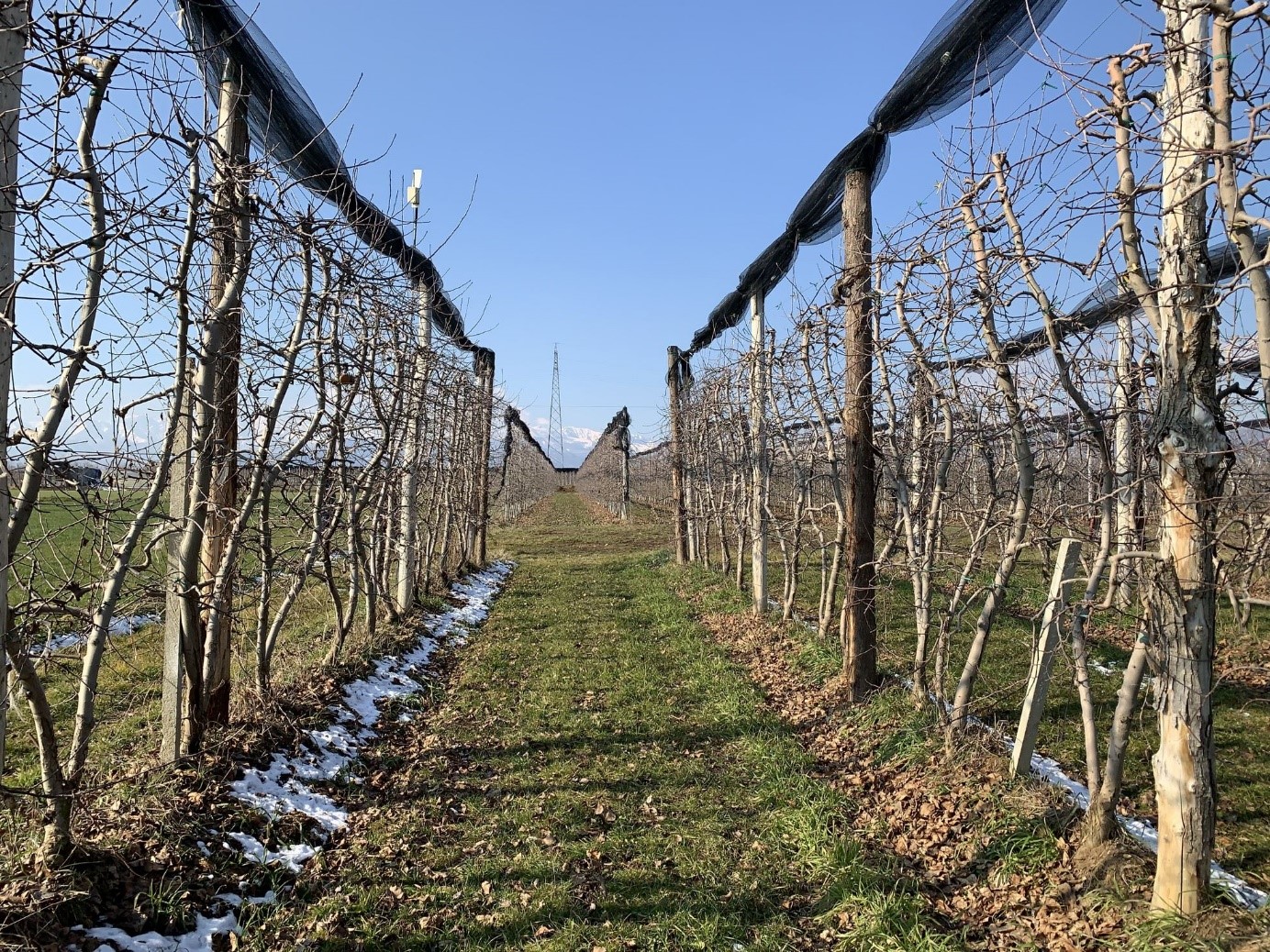 First use case selected for the Italian demo site
The Italian MAGDA use case will focus on a demo site proposed by the Italian Confederation of Farmers – Cuneo section (ICF-C), located in the Piedmont region in North-Western Italy. This area, situated between Cuneo and Saluzzo, is renowned as a major hub for fruit production in Italy and Europe. The relatively large plantations in this region are known for their inclination towards adopting cutting-edge technologies and have already partnered with the Italian Confederation for Agriculture (CIA) to pursue this goal. Currently, their attention is focused on anticipating late frost, heatwaves, and rainfall events, as these weather events can have a significant impact on fruit crops and their susceptibility to pests and diseases.
While weather forecasts already provide accurate predictions for frost and heatwaves, the MAGDA project aims to improve rainfall event forecasts, including not only the most intense ones causing floods, but also average rainfall. This is crucial as rainfall can affect fruit orchards and their productivity. More accurate rainfall forecasts can help in developing effective management strategies to ensure the health and productivity of fruit orchards.
The first use case selected focuses on a summer thunderstorm that hit the area of interest on 18 August 2022. It was chosen because while forecasts for large-scale patterns of thunderstorm activity are generally accurate, the exact location and intensity prediction remains a challenge. The 18 August 2022 is an important weather event date because in the morning a severe storm, known as a Mesoscale Convective System (MCS), caused deaths and injuries across multiple European countries. Classified as a "derecho", this storm brought large hailstones and strong wind gusts, resulting in significant impacts and deaths.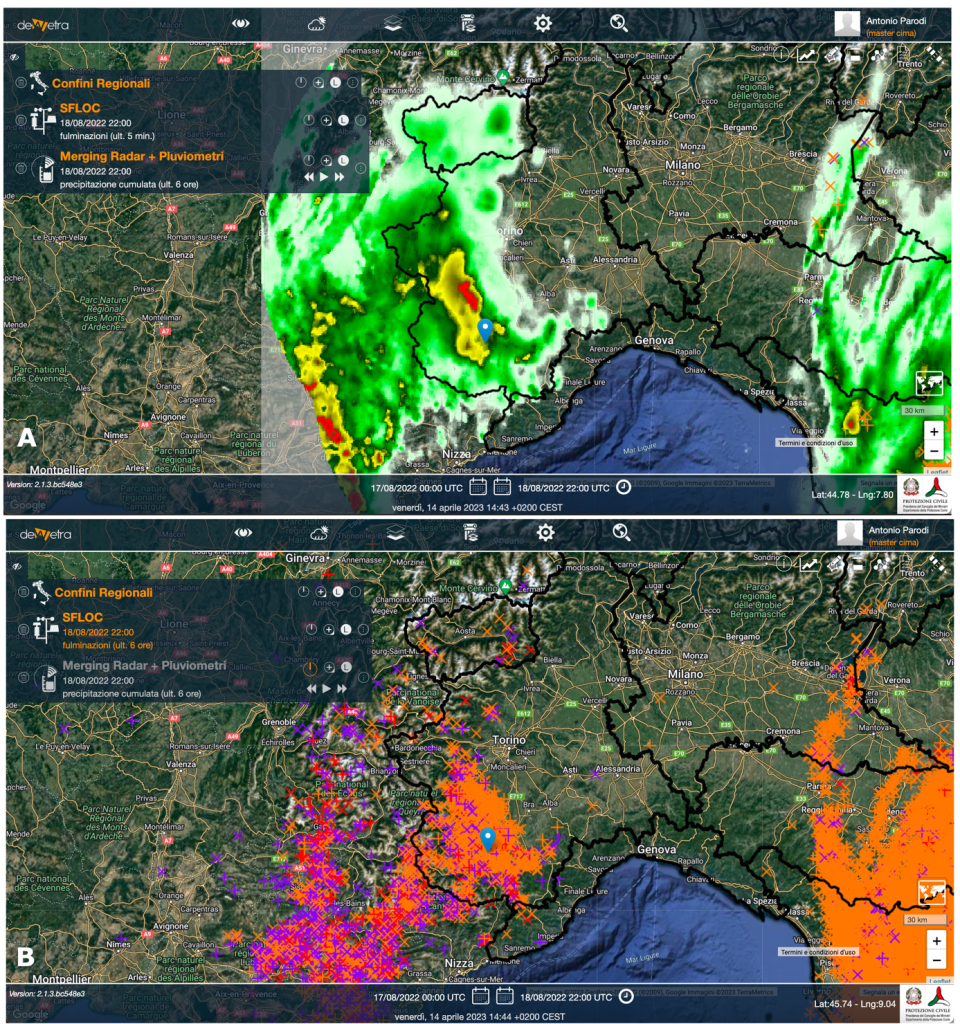 Cumulated rainfall and observed lightning strokes around the MAGDA demo aera of interest (blue dot)
Despite the MCS affecting Northern Italy, the Italian site of the MAGDA project was not directly impacted by this high-impact event. However, on the evening of August 18th, the depression system moved eastward, generating favourable conditions for thunderstorm events. A thunderstorm developed over western Piedmont and impacted the site defined as a use case between 18:00 UTC and 19:00 UTC. During this event, between 40-50mm of rainfall was recorded over the fields of interest, while the surrounding areas received up to 100mm of rainfall in 6 hours. Additionally, a significant number of lightning strikes were observed over the South-Western Piedmont area, indicating intense convective activity in the region.
Due to the challenging prediction of summer thunderstorms' location and intensity, this use case will be used as test to improve the rainfall prediction with the numerical weather prediction model WRF. Accurate rainfall prediction is crucial for effective agricultural management to prevent pests and diseases. It allows farmers to plan their planting, irrigation, and pest control strategies, minimizing risks and optimizing crop production. With improved rainfall forecasts, farmers can make informed decisions to mitigate the impact of excessive rainfall or drought, reducing the vulnerability of crops to pests and diseases and promoting sustainable agricultural practices. This is becoming even more important with the ongoing climate change.
Author: Martina Lagasio, Vincenzo Mazzarella, Massimo Milelli
Keywords
Weather forecast, Mesoscale Convective System, thunderstorm, hail, fruit orchards, Piedmont Region