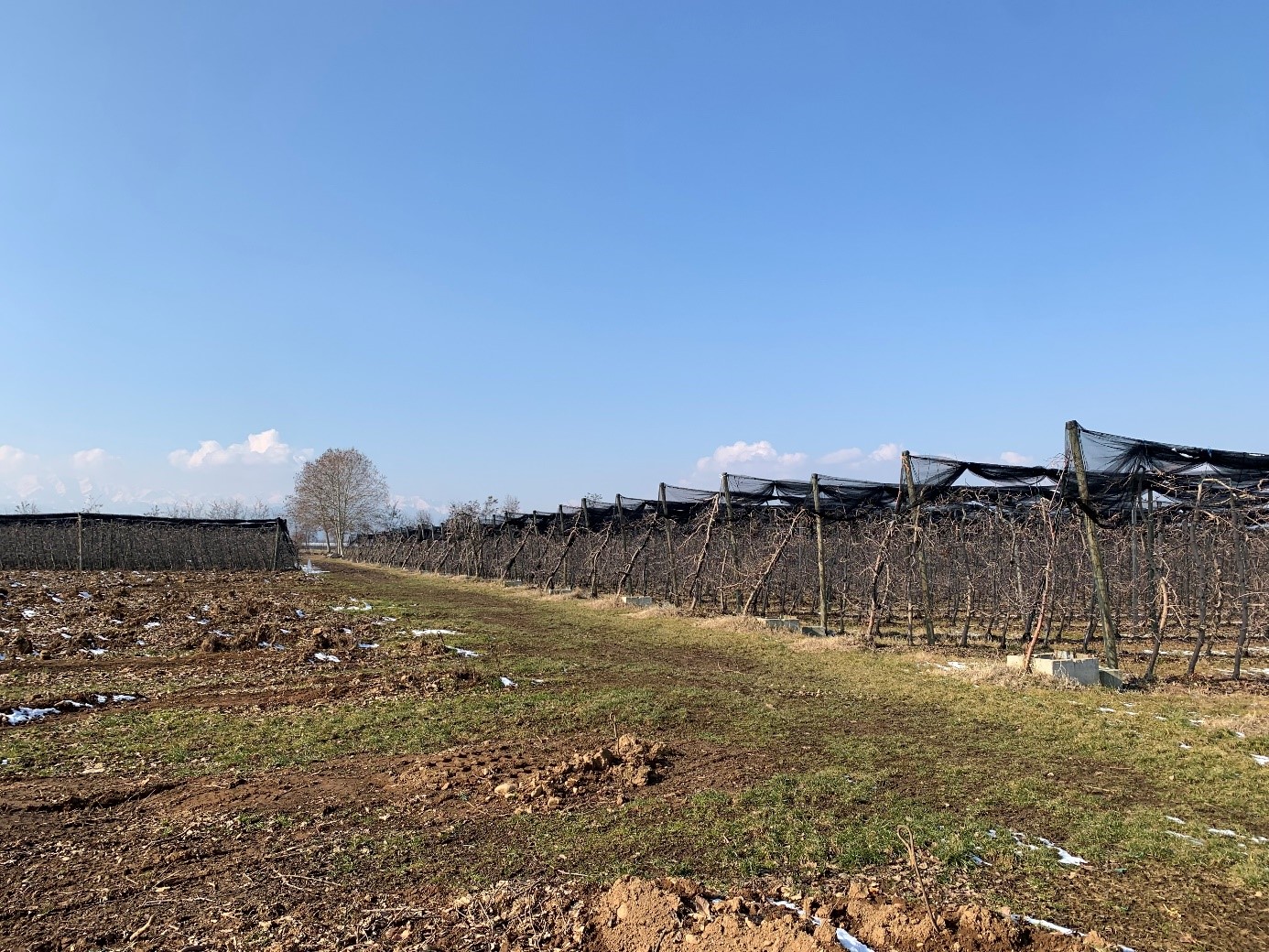 Italian demo site visit
The area between Cuneo and Saluzzo, in Piedmont region (North-Western Italy) represents one of the main fruit-producing locations at both Italian and European levels. The main types of fruit cultivated here are apples, peaches, kiwis, plums, and cherries.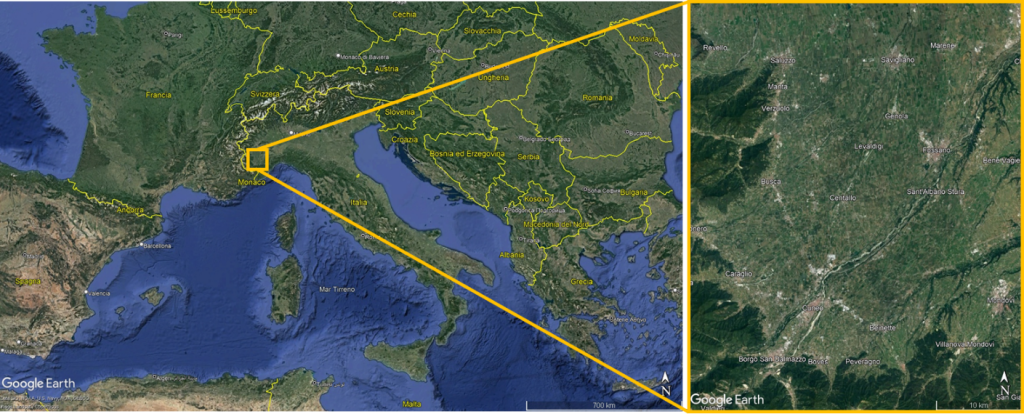 General overview of the area for the Italian demonstration site  
This demonstration site was identified through a collaboration with the Italian Confederation of Farmers – Cuneo section (https://www.ciacuneo.org/), who expressed a keen interest in testing innovative technologies for precision farming, and specifically in the technologies and services planned to be developed in MAGDA. The confederation acts as liaison for MAGDA with several fruit plantations in the area. They already collaborate with local plantations to experiment with innovative technologies.

Apple trees with protections against hails and irrigation canal with sluice
Farmers and owners of these fields are much interested in new technologies and open to innovative proposals. Strengthened by this positive feedback, the MAGDA consortium is evaluating now the requirements of the satellite-based, drone-based, and ground-based sensors to be deployed, in order to define their exact locations.
Author: Stefano Barindelli, Eugenio Realini
GNSS, Piedmont, fruits, innovation, technology, drones, IoT, sensors, farm