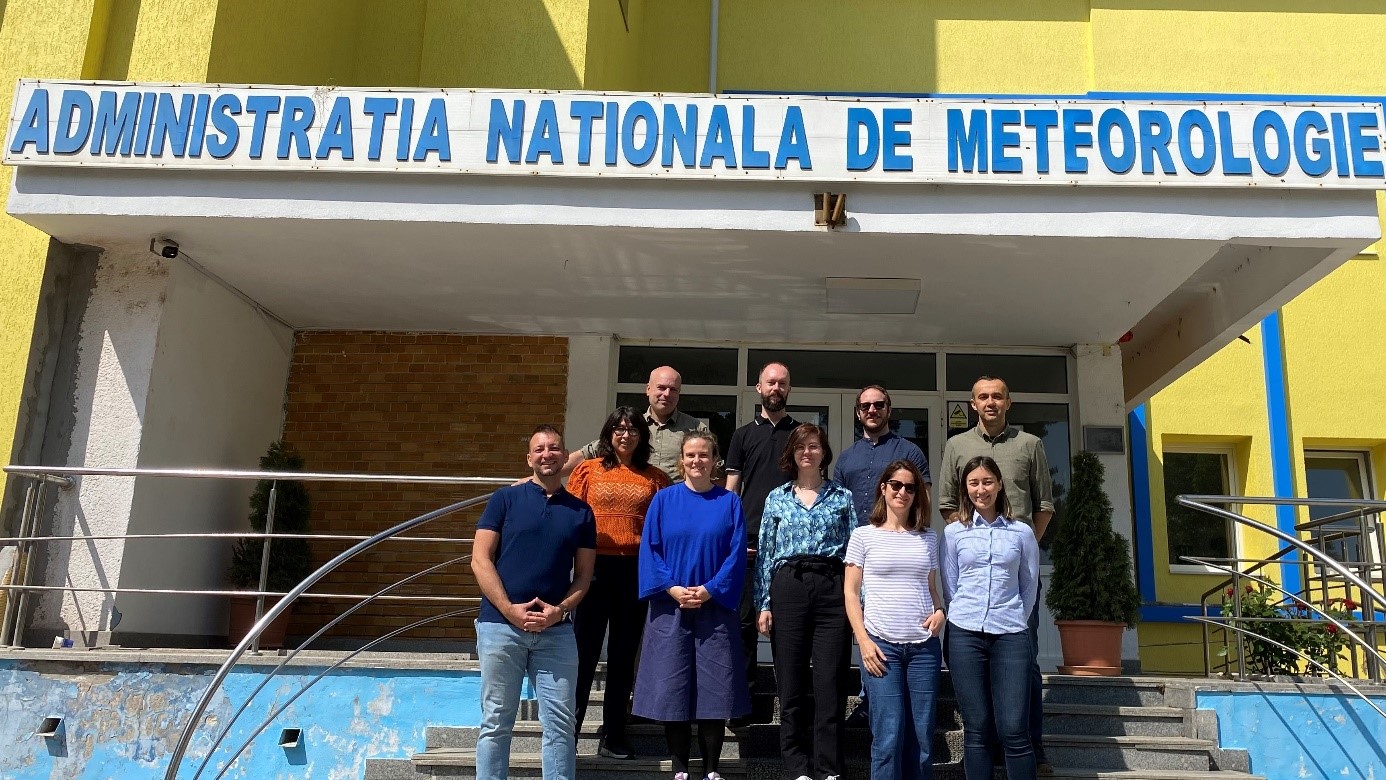 MAGDA Preliminary Design Review Meeting
Meeting in Bucharest 
The first MAGDA Preliminary Design Review Meeting was organised in Bucharest by the Romanian National Meteorological Administration (ANM) from 22nd to 23rd May 2023. During the meeting, the project partners discussed the individual process but also how to link the different technologies and methods which will build up the final MAGDA solution. Finally, the outcomes from the first 6 projects months were presented to the European Union Agency for the Space Programme (EUSPA) for evaluation.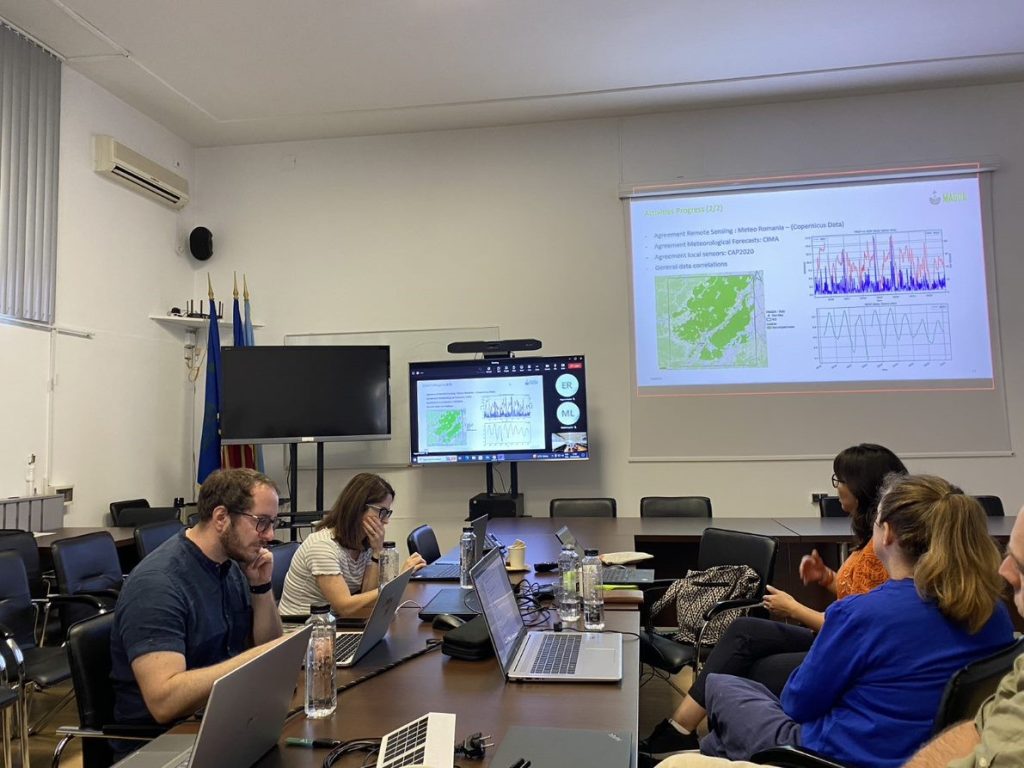 Outcomes from the first 6 months
In order to test the MAGDA solution, 3 demo sites were selected in France, Italy and Romania. The demo sites and specific agricultural fields were selected, according to the type of crops and irrigation management, permission for the use of drones in the local airspace and of course cooperation with local farmers. 
A detailed Dissemination Communication and Exploitation plan was established in order to explain the project objectives and to create synergies with related projects and initiatives as well as markets
The detailed MAGDA system design (hardware and software) was defined and Key Performance Indicators (KPI) were established for the system evaluation
Identification of historical severe weather cases at the demo sites in order to test the performance of the WRF meteorological model and the SPHY hydrological model.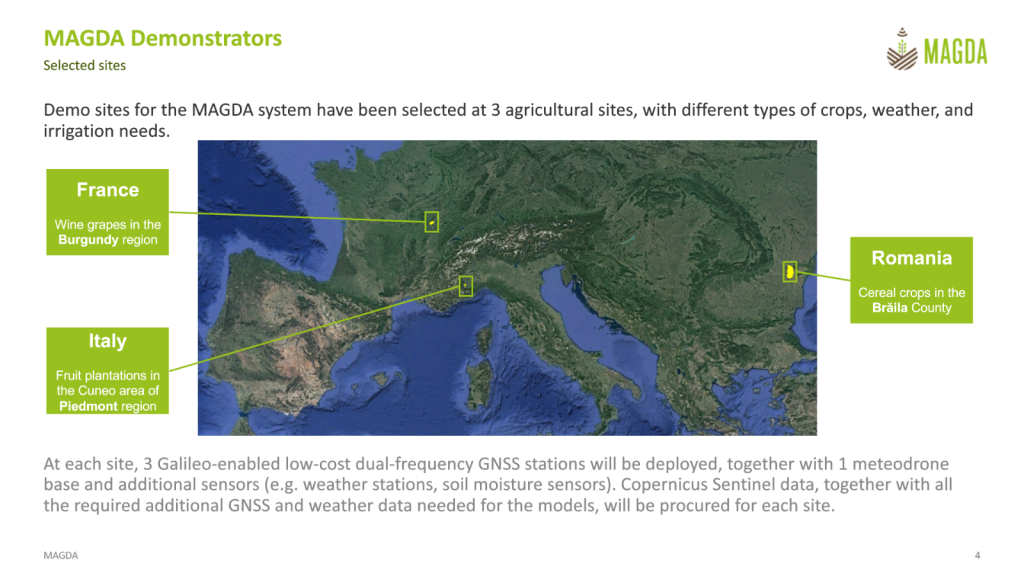 Outlook for the next 6 months
In the next 6 months the technical equipment will be shipped and installed at the 3 demo sites
First test modelling results and field test runs are planned for late summer 2023
Historical test runs will be set up for the 3 demo sites, testing the performance of the WRF meteorological model and the SPHY hydrological model
The objectives of the MAGDA project will be presented at technical fairs and scientific conferences
MAGDA user requirements will be further collected from the agricultural and water sector
Author: Janine Halder, Felix Lumplecker

Keywords
Meeting, Consortium, Bucharest, Progress, Review, EUSPA